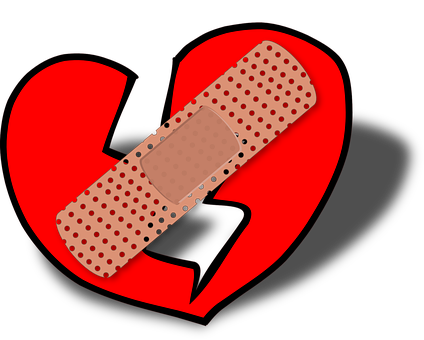 I went into this Thanksgiving holiday season with TWO get-togethers on my calendar…and ended up with ZERO! One was with a widow friend of mine who had invited me to spend the day with her and her family. I completely messed up by having it on the wrong date. And let's just say I did NOT show up early… One down.
Second one was with family, but that poor family got walloped with sickness on Thanksgiving morning – children AND mom. Two down. 0 for 2. Not a great record. But, completely the result of circumstances beyond anyone's control (except for my messed-up calendar…).
This shouldn't have been a big deal, but when you're in a season of grieving, you never know what will hit you extra hard. My hard time of year begins at the end of September and goes through January 2nd. Wedding anniversary, followed by Dale's death anniversary, followed by his birthday, followed by Thanksgiving and then finishing up with Christmas and New Year's, a time when I lost both of my parents. Yeah, I'm a really fun gal to be around this time of year!
So, maybe because of all of that, I was struggling with the prospect of spending Thanksgiving alone.  I did have people who asked about my plans ahead of time, but of course I told them I already had things covered.  Could I have called any of them up and said, "Hey, my plans just fell through.  Is it OK if I take you up on your Thanksgiving invitation?"  I guarantee they would have been more than gracious to include me in their plans.
Instead, I watched the Macy's Day Parade, the dog show (Yea for the bulldog getting best in show), read A LOT, and watched the All-State concert. I also had a couple of crying spells and pretty much held a pity party all day long.
After Thanksgiving, as several friends checked in to see how my day was – and I told them – without exception, they ALL said I should have called them because they would have loved for me to join them.
So, why didn't I? Honestly, I've been trying to come up with a good answer for that. Not just for my friends, but for me as well. I have a few theories, but none that completely explain this. That, in and of itself, is a lesson I'll share a little later on.
My best guess at some theories:
I was so disappointed in the collapse of the plans that I just didn't have the strength to reach out. VERY much like we feel early after our losses when people tell us, "If you need anything, let me know." Apparently, there's not an expiration date on that.
I really wasn't sure who I would have called. I lamely figured I'd be an imposition this late in the planning.
Part of me wanted to wallow in my disappointment and enjoy my pity party. I HATE to admit this, but I think it's partially true.
Showing up at the last minute by myself just emphasized TO ME, how alone I was. It was a hard reminder of what my life now was.
It was easier to stay in my comfy clothes, hang out with the canine/feline children and do something pretty mindless for the day.
It's a pathetic looking list, isn't it?! I'd say there was a bit of all of them in my decision to stay home. In my own defense, I don't usually camp out in that place emotionally. Sure, I still have crying sessions, I'm still sad and lonely a lot, but I do stay fairly busy and connected with people and activities.
So, I have two different lessons for all of us. One specifically targeted at the group represented by my friends. Those who reached out to me before and/or after Thanksgiving, wanting to help and likely a bit confused by my decision to go it alone at home that day.
Here's your lesson:  Sometimes there IS NO EXPLANATION for how we feel or why we act the way we do during this holiday season.  My plea to all of you is to continue to love us through this, to withhold judgment on WHY we do what we do, and to acknowledge that these can be hard days for those of us grieving the loss of our loved ones.
Now a lesson for those of us grieving. Yes, we can certainly have days like I just had – and we probably even get some sort of morbid comfort out of them. But, we can't live in that state of mind for very long. It can quickly digress into a downward spiral of self-pity into a pit that becomes increasingly more difficult to climb out of.
Mine was mostly over by the end of the day on Thursday.  I didn't like how I felt by then, so what did I do to get myself back on track?
I prayed. I asked God to change my heart. To help me see all the good things I still have in my life. To be reminded of the people who do still love me. To show me, again, what His Word says about His promises – how He will never leave us or forsake us. How He is close to the broken-hearted.
And then I got up off my pitiful rear-end and stepped back into life. I walked Daisy. I went to the grocery store. I talked to friends. I went to church.
God absolutely sees our pain and our tears, but He doesn't want that to be ALL that our life becomes. And, for me, HE is the way out of the pit I was in.
So, my reminders to us all – extend grace to those whose actions this holiday season might seem a bit "squirrely."  We never know what heartache they're struggling with.
And for us grievers, yes, go ahead and take a beat, or two, of grieving, but then ask God to heal that hurting heart and help you to step back into your world.
We'll all be better, and better comforted, people if we keep these thoughts in mind for the next 30 days!
She who is truly a widow, left all alone, has set her hope on God
and continues in supplications and prayers night and day,
1 Timothy 5:5