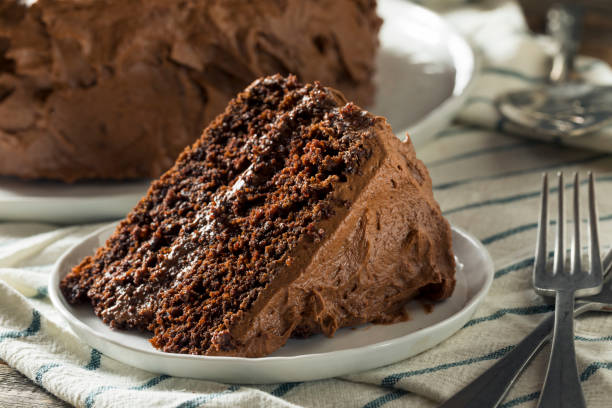 In reality, I'm happy to eat pretty much any flavor of cake. But, for those who know me best, you know that chocolate will ALWAYS be my favorite and first choice.
You've probably figured out that this post isn't really about cake flavors, right? Well, bear with me as I use that as an example.
Let's say that I am at home rehabilitating from some minor surgery and my doctor has recommended sweets as part of my therapy. (I'd LOVE a doctor like that!) Let's also say that a friend wants to bless me in this rehab by being a deliverer of said sweets.
But this friend ALSO knows that chocolate is my go-to flavor, hands down. However, she makes a darn good lemon cake and would rather deliver that to me.
So, here are some of the dilemmas presented by this little scenario:
Should I just be grateful that she brought me a lemon cake, even though she knew it was pretty far down my "favorites" list? 
Should I be thankful that I got any cake at all? 
Since I'm the one with the sweets rehab recommendation, shouldn't I be the one who decides what will best satisfy my sweet tooth?
Should she have asked first?
Just where is the balance between letting her do what she most desires (delivering "blue ribbon" yellow cake) versus providing what the person in need really wants (see yummy picture above)?
Let's take this from illustration mode to the reality of how this works in the grieving person's world.  For me, this is not a "pie (or cake?) in the sky" example; it's an issue I've had to face directly. 
Having lived in the country for 27 years, and having some farmgirl blood in me from my mom's side of the family, I LOVE the outdoors. I've spent decades weeding flower beds, caring for our landscaping and generally taking care of all things outside our doors, for most of that time in partnership with Dale.
Moving into town didn't change that – and Dale's death didn't change that, except the partnership piece. I STILL enjoy taking care of my yard and flowers and landscaping. It's good therapy for me, and I love seeing the fruits of those labors.
Enter my dilemma.  While I was in the process of mowing my yard, someone came over and offered to help with the project.  My response, "Thanks for asking, but I'm fine.  It's not a problem for me to finish this."  That was not enough.  The conversation quickly digressed to where I felt I was in a battle of wills over who should take over.  I did eventually "win" out, if you can even call it that.  But it was very uncomfortable – likely for both of us.
So now that we've taken this out of the lemon vs chocolate realm and into reality, I think you'll see that some of those same dilemmas arise.
At the heart, it's these two questions:
Should the grieving person acquiesce to the care giver, being grateful that someone wants to show compassion, regardless of how that manifests itself?
Should the care giver be sensitive to the desires of the grieving person and strive to fulfill those needs, as the griever would define them?
Once again, I've painted myself into a corner, because I don't have a clear answer.  As the grieving person, I want very much to say #2 is where this should always play out.  Why shouldn't the person with the need define how it is best met? Especially when they're grieving.
And yet, I know there are those with good hearts who are limited in how they can show that they care, so is it better to allow them that courtesy?
As in most of life, and the Christian walk, balance is important here as well.
For the CARE GIVER, consider asking in advance if a certain act of kindness is really the help the griever needs. And if they tell you, "Thanks, but I've got this," believe them.
For the GRIEVER, pick and choose these "battles" carefully.  Sometimes it IS wise, if only for the sake of a friendship, to allow someone to help in areas where we don't see a need.  I must remember that God has created good works for them to walk in, and maybe I just got in the way.
If you've got any thoughts or opinions on this subject, I'd love to hear about them in the comments!
For we are his workmanship, created in Christ Jesus for good works,
which God prepared beforehand, that we should walk in them.
Ephesians 2:10