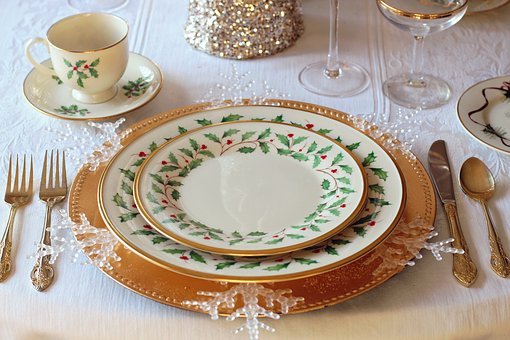 I think that's likely the longest title I've ever used on either of my blogs! But I couldn't come up with anything "catchy," so decided to just go with "descriptive."
This post is directed towards anyone kind enough to extend a meal invitation to someone suffering through a loss this holiday season. It's a wonderfully compassionate gesture, and I've been blessed to be on the receiving end of that multiple times over the past couple of years.
It's so easy to get caught up in our own busyness and planning during this notoriously crazy time of year, isn't it? So thinking past that chaos into the life of someone who is dreading this holiday season because their loved one is gone is a praise-worthy gesture. My hat is off to you!
Now I enter the tricky part of this post! From time to time, I find myself wanting to "tweak" a kind gesture to hopefully make it even more effective. Provide just a little food for thought. That's where I've landed on this topic.
So please know that these holiday gathering invitations are sincerely appreciated by me, and by many others I've talked with as well. But since one of the main goals of this ministry is to educate and enlighten, here we go!
The tweaking I alluded to is in regard to the timing of the invitation.  Facing the holiday season for the first time after your loved one's death…or the 10th time can significantly raise the stress level, particularly if you don't know how or where you will spend it.  So, knowing you have plans in place long before that day arrives is a HUGE relief!
I must confess that part of the relief for me is because I'm a planner to the core.  Not knowing what that plan is around the holidays is extremely stressful. Because deep down, we're afraid we may end up spending it alone…with our grief.
So, if you are looking to invite a friend or family member to join your family over the holidays, I'd like to gently suggest that you extend that kindness sooner rather than later. You may never know the relief you've brought to them by solidifying their plans long before that "dreaded day" arrives.
While my title was extra-long, this post will be quite short! Just a little tidbit I thought might be important to know as we enter this holiday season.
I hope you know that any kind gestures are truly appreciated. Just being thought of during this time of year is encouraging to me. So please take my suggestion in the spirit it is intended – to put the icing, so to speak, on that kindness cake you've just baked!
Thanks for listening!
Above all, keep loving one another earnestly,
since love covers a multitude of sins.
Show hospitality to one another without grumbling.
1 Peter 4:8-9