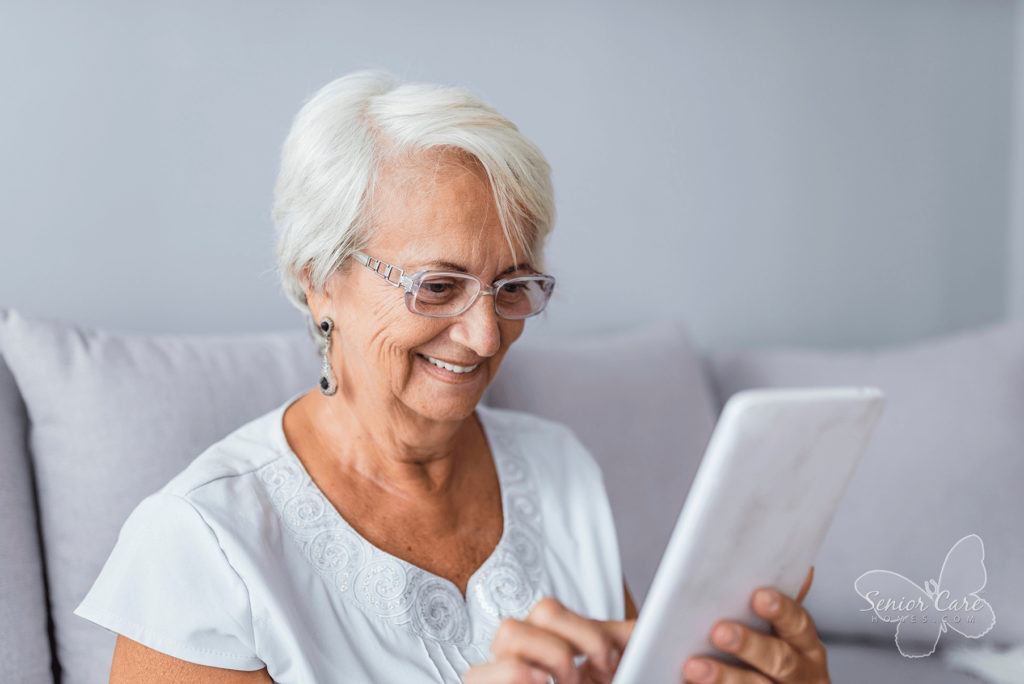 I can't imagine anyone not affected in some way by this novel coronavirus, COVID-19. It has worked its way into our personal, professional and even spiritual lives. This ministry is no exception and I find myself looking for ways to help you help others during this difficult time.
So, this will be a shorter-than-usual, "rubber meets the road" kind of post.
As we isolate ourselves more and more, some self-imposed, and others mandated by their states, it's the perfect opportunity to think about those who are isolating ALL ALONE. Not isolating with your family or your spouse or a parent or a roommate.
I'm talking about widows, widowers, those divorced or single, many in care facilities who have little or no opportunity for human interaction.
As a widow who lives alone and works from home, I can tell you it was extremely lonely BEFORE this pandemic hit.  Even when I was able to get out freely and frequently, loneliness was a constant companion, especially at night. Add to that the fact that we don't have the most important person in our lives around to process this difficult season with – it just adds a fine point to that loneliness.
So I would strongly encourage you to think through who you know that fits this scenario, especially if they are not able to go into work. And even MORE especially if they are quarantined in a care facility.
The loneliness in these lives has just increased exponentially. And more importantly, the impact you can have on these lives also increased. What a blessing you can be to these people with just a little extra effort and intention on your part.
What would I suggest? So many options! Of course, a text or email is nice, but so much better is a phone call or a FaceTime chat. The closer you can get to "real contact," the better.
Do you have children who can't visit their grandparents during this time? Have a craft session where they create cards to mail to Grandma and Grandpa.
If you are still getting out occasionally for basic supplies, maybe you offer to pick up some items for your sequestered friend. And then just leave it by the front door!
How about ordering some flowers or other treats to be delivered to their home? What a day brightener that could be!
I have a friend who dressed up as a leprechaun on St. Patrick's Day and did a jig outside her mom's care facility window. What a hoot! And such a blessing for her mom.
I'm not the most creative person in the world, so I challenge each of you to come up with even better ideas on how you can bless someone who is truly all alone during a scary time.
And, as is always the case, the blessing you bestow upon them will return and bless you as well. It's a win-win! We all need some "feel good" moments in our lives right now and the power of these simple acts of kindness cannot be underestimated.
Before I go, I want to give a shout-out to my friends. I have been blessed by many of you checking up on me in all of these ways. Friends I normally text with are now FaceTiming with me. Yesterday, I watched Wheel of Fortune with a friend over the phone. We might have even had a tiny competition going to see who could solve the puzzles first…
If you have suggestions on ways you can minister specifically to those who are truly alone, please share in the comments so we can all benefit from our collective creativity.
And finally, remember God is simultaneously on His throne AND walking alongside us through these trials. Put your trust in the Rock that is higher than all of us.
The King will reply, "Truly I tell you, whatever you did
for one of the least of these brothers and sisters of mine, you did for me."
Matthew 25:40 NIV